The whole population around the globe is going through one of the worst pandemics ever happened in the history of the world.
The outbreak of coronavirus has put the economies of all the countries in a bind. Almost all kinds of businesses are affected and desperately trying to survive the blow of the outbreak.
The demands of the customers have taken a massive hit and the sales are lower than ever. The backbone of every industry is crushing, making the companies crumble.
The situation is getting worse by the minute with the number of cases increasing constantly. But everything will come to an end.
Remember "It's going to get worse before it gets better". The demands will increase, the profits will improve and the economy will stabilize, all with the time. The pandemic is nothing but a hurdle.
The race to chase to regain the market will be starting soon so you will be required to be ahead of your competitors for better growth of your business.

All the businessmen are trying to secure as much revenue as they can to survive the pandemic.
They should be looking for innovative ways to soften the blow caused by the outbreak.
Some easy steps taken by the business owners at the right time can help them not only during the pandemic but also during the period of recovery.
All such digital methods detailed in this article will help in the recovery of all the crumbling businesses.

Best Digital Marketing Ideas for Your Business During Coronavirus Outbreak
2020
1) Use the Social Media Platforms to Connect with Customers
The people are terrified of going out unless it is very important. The number of internet users is at an all-time high.
You can use this for your profit. The first step you should take is to connect to a bigger group of potential customers through social media platforms. You should create an official page or account for your brand so that more and more potential buyers get across your products or services.
This will help in bringing customers to your business during and after the pandemic.

2) Create an Online Existence for your Brand
The number of internet users is increasing day by day. The lockdown and social distancing have also motivated more users to use the internet actively.
If you have not got a website created for your brand earlier, then this is the perfect time to be online. You should create a website and introduce Search Engine Optimization (SEO) to increase traffic to your website.
Recommended Services: DIGITAL MARKETING SERVICES IN SANFORD
As more and more users are active on the internet, more and more people will get across your website which can increase the sale of your products.

3) Getting Pay Per Click for your Website is the Perfect Step
You should avail the benefits of increased online users and employ Pay Per Click (PPC) advertising. PPC will enable the users to find your website easily as it will be advertised at the top of results in Google searches and various other platforms.
According to the reports of digital experts, the price of PPC has decreased by an average of 5% because of the pandemic, so it will benefit your pocket a lot to get PPC now more than ever.

4) Act Better than your Competitors
You should have a lookout for the acts of your competitors. They will also try to pace up their sales during this period.
You should act better than your competitors, employ better digital marketing techniques to be one step ahead of your competitors. The better your marketing the better will be your ranking on search engine result pages.
Do not halt your online marketing operation under any circumstances. Halting can affect your business even worse than that caused by the pandemic.

5) Equip your Business for the Recovery Period
All this will be over soon and then the business will face recovery in no time. You should employ such marketing techniques that can provide you with a strong hand during the time of recovery. Invest in long term SEO services as they will benefit you during and after the pandemic.

6) Discount is an Effective Way to Attract Customers
Discounts attract customers, whether pandemic or not, but during this hard time, providing discounts will build trust among the customers and will also help in bringing regular revenue for your business.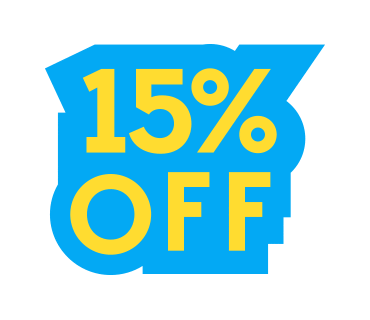 7) Employ Local SEO
You may think that Local SEO is not important as it provides the information only to the locals, but local SEO can help in bringing more customers to your business during the pandemic as the users will come across your brand and will be opting for your products as your business is close to their homes and it is not safe for them to go far.

8) Be Adaptable and Find Ways to Inform More People
The economy is flexible, it keeps changing regularly. So your business should be adaptable to these changes accordingly.
Flexibility in the business is the key to success. You should find more and more ways to inform internet users about your business. Websites, PPC and Social media platforms can be used to promote your business by introducing health lessons, workout training, etc.
So that the customers will remember your brand later.

9) Try to Soothe the Conditions for the Fear-Stricken People
You should opt for such schemes that will calm the people during this pandemic. Think deeper before going for any scheme.
You should not exploit the fear of the people just to increase the sales of your products. Play ethically. Unethical ideas can bring short term profits but will not work for a longer period of time.

10) Tick Mark Pending Digital Tasks
The offices and factories are shut down because of the lockdown so there is no burden on business owners to look over the regular tasks.
They should utilize this time to complete all the other pending tasks related to digital marketing so t5hat they can be fully prepared when everything comes back to normal.
Employ more and more digital marketing techniques like SEO, SMO, PPC and others to improve the business during the lockdown.
Final Words On Digital Marketing Ideas for Your Business During Coronavirus Outbreak 2020
Employing all the above-stated ideas will be very beneficial for all kinds of businesses whether small, local or large scale.
If you are looking for a good Digital Marketing company to help grow your business during the Coronavirus Pandemic, then SAG IPL is perfect for you. At SAG IPL, we have experienced professionals working for the satisfaction of our clients.
We can provide outstanding services at an economical price. You can easily contact us through tech@sagipl.co.uk. We would love to hear from you.